SOFT CORE®
Trojan Tire Inc. is the manufacturer of Soft Core Patented Trojan Air-Cell® Rubber Tire Fill Technology.
Reusable cellular rubber layers are inserted into a tire. Air-Cells flex with a tires load to absorb shock, providing an air-like ride for machinery and operator.
Trojan Soft Core increases load capacity. Trojan Soft Core eliminates air = no explosive force. Trojan Soft Core is safe to handle and best for the environment.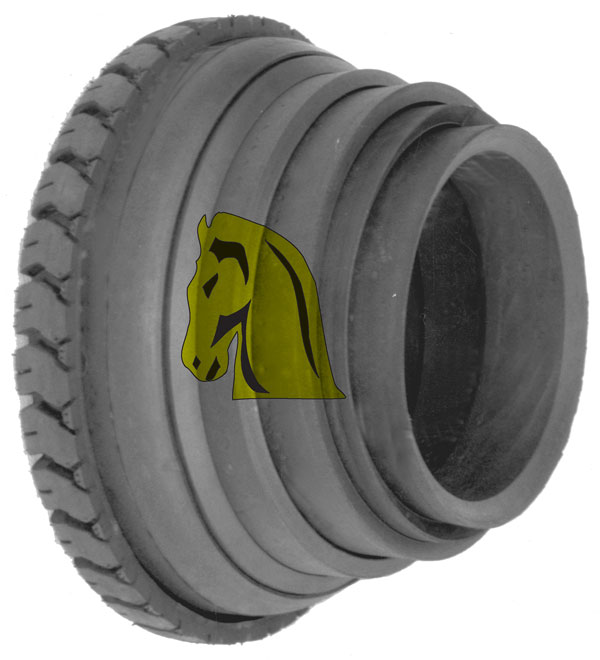 Performance
Air-Like Ride
Reusable
Longer Tire Life
Increased Load Capacity
Improved Productivity
Planned Maintenance
Fast Service
Best Traction
Lowest Cost Per Hour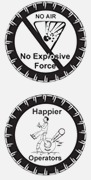 Safety
No Air = No Explosive Force!
Eliminates Solid Tire Shock
Shock Absorbing to Machine & Operator
High Heat Resistance
Best Machine Stability
Safe to Handle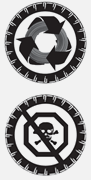 Environment
Reusable
Recyclable
Landfill Safe
REACH Compliant
Trojan Soft Core is available for various tires including:
Tuff Haul
Bridgestone
Michelin
Goodyear
Yokohama
Maxxis
Trelleborg
Continental
Super Grip
STA
Titan
Double Coin
Aeolus
Triangle
BKT
Primex and Others…
Tuff Haul Tires available for National Account or Dealer Delivery. Contact Trojan for a complete list.
Reusable Trojan Soft Core ensures no lost downtime due to flats and longer tire life for huge savings. Trojan Soft Core is used in Hard Rock, Coal and Potash mines in some of the harshest conditions.
Trojan Soft Core handles rough floors, sharp rock debris, low seams, steep inclines, wet conditions and long cycle distances at high speeds with heavy loads.
Safety is a priority. Eliminate the explosive danger of air tires by using Trojan Soft Core: protect your workers while giving them an air-like ride!
Get your lowest tire cost per hour/ton with reusable Trojan Soft Core.
Best for the environment: safe to handle and dispose.
Trojan Soft Core is up to 10x stronger than weak polyurethane to carry heavy loads and is resistant to breakdown in extreme heat conditions.
Smelters – Machines typically operate in high heat environments while carrying heavy loads.
Steel Mills – Machines often carry heavy loads, move at fast speeds, travel long distances with road hazards like pot holes, scrap metal, ruts and debris.
With the huge costs associated with production, companies cannot afford downtime due to premature tire failures
Trojan Soft Core filled tires run cooler than solid tires.
Best safety practice: no air = no explosive force!

Waste Transfer Stations & Scrap Yards are tough on tires.
Trojan's exclusive L10 Tuff Haul Tire has the deepest tread for long tire life and lowest cost per hour.
Reusable Soft Core provides an air-like ride for machinery and operators for reduced maintenance costs – unlike hard riding solid tires.
For loaders, skid steers, and forklifts operating in Transfer Stations, MRFs, C&D, Recycling Centers, Scrap Metal Yards, Shredders, Demolition and more…
Trojan Soft Core provides the "Ride of a Pneumatic with the Stability of a Solid" for forklifts or skid steers.
Air-Cell Rubber flex means closest to air for better traction and longer wear. Trojan Soft Core is shock absorbing to machine and operator for reduced maintenance costs. Trojan Soft Core provides longer tire life compared to pneumatic, polyurethane and solid tires.
Preinstalled Trojan Soft Core tire combos available for Fast Press N Go® Service.
Corporate or Rental Fleets: eliminate flat downtime across your fleet, protect your equipment and improve your customers experience.
Applications include: brick yard, block yard, lumber yard, rail yard, construction, airports and more…